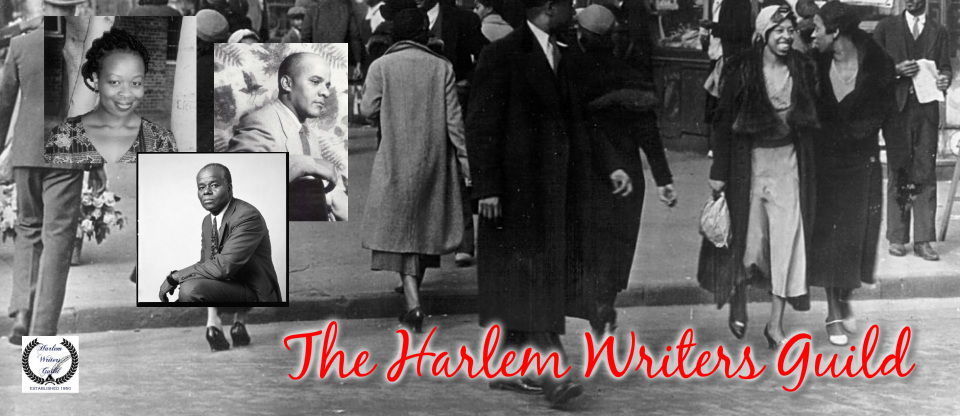 About The Harlem Writers Guild (HWG)
​In 1950, Ralph Ellison and Richard Wright were the only two best-selling black fiction writers of the day and major publishing houses were not welcoming to black talent. However, a group of black writers based in Harlem came together and decided that together they would create literary works reflective of their lives and level the playing field of publishing.

​Our first meeting was in a small storefront office one flight above the corner of 125th Street and Lenox Avenue. Dr. John Henrik Clarke recounted our first meeting to our past Executive Director of the Harlem Writers Guild, William Banks, Jr., before he died in 1998. Dr. Clarke said he couldn't remember if anything had been read but the group decided that in fact there would be a group that would continue to meet and critique each member's work. It was also agreed that there would be vigorous discussions on the state of black affairs.
In 1977, the HWG was honored by the
United Nations
(UN) Society of Writers. In 1986, John O. Killens estimated that members of the Harlem Writers Guild had produced over 300 published works of fiction, non-fiction, poetry, plays, and screen plays. Several have received literary acclaim. Past and present members include: Dr. John Henrik Clarke, Grace F. Edwards, Rosa Guy, John Oliver Killens,
Walter Dean Myers
,
Louise Meriwether
, Dr. Olubansile Abbas Mimiko and Sarah E. Wright, Audrey Lorde, Paule Marshall,
Julian Mayfield
,
Terry McMillan
, Robert McNatt, Lofton Mitchell, Wilbert Oliver, Funmi Osoba,
Sidney Poitier
, Charles Russell, K. C. Washington, Minnette Coleman, Gammy Singer, Wilbert Tatum, Brenda Wilkinson, Valerie Wilson-Wesley, Sarah Elizabeth Wright, Sandra L. West,
Doris Jean Austin
, William H. Banks Jr., Wesley Brown, Rosemary Bray, Irving Burgie, Judy C. Andrews,
Godfrey Cambridge
, Andrea Broadwater,
Alice Childress
, Ossie Davis, Ruby Dee, James DeJongh, Lonnie Elder III, Donis Ford, Bill William Forde,
Lorraine Hansberry
, Bob Desverney, Dr. Beryl Dorsett, Sheila Doyle, Lloyd Hairston, Robert Hooks, Rose James, Alfonso Nicks, and Betty Ann Jackson.
In 2000, HWG announced a partnership with the digital publisher iUniverse to create its own imprint, Harlem Writers Guild Press. The anthology
Beloved Harlem
Random House 2005, edited by William H. Banks Jr., former Executive Director of HWG, featured work by HWG members including Dr. John Henrik Clarke, Grace F. Edwards, Rosa Guy, John Oliver Killens,
Walter Dean Myers
,
Louise Meriwether
, Funmi Osoba, Diane Richards, Dr. Olubansile Abbas Mimiko and Sarah E. Wright. The Harlem Writers Guild most recently has added to its roster the following writers: Angela Dews, Cordenia Paige, Eartha Watts-Hicks, Sylvia White, and Miriam Kelly Ferguson.
So here we are today, decades later, carrying the legacy torch and going strong as a group of African American fiction writers committed to literary excellence in the traditions of Dr. John Henrik Clarke, John Oliver Killens, Rosa Guy, Dr. Maya Angelou, Sarah Wright, Grace Edwards, Ossie Davis, Ruby Dee, Lorraine Hansberry and many other stellar African American authors, playwrights and poets.
---
Legendary Authors
---
Our Authors Now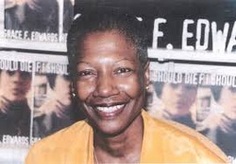 Director and Secretary Emeritus: Grace Edwards has been a member of the Guild for over forty years. She is a beloved mentor to all the members past and present, and the author of the wildly popular Mali Anderson Mystery series, which includes such titles as "A Toast before Dying" and "If I Should Die".
---
---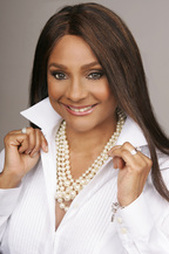 ​Executive Director: Diane Richards A multifaceted, dynamic talent, Diane Richards' show business career began as an award winning recording artist discovered by the legendary Jazz producer John Hammond and signed to CBS Records where she recorded Chazz Palminteri's famous ballad "I Forgot About Love."
In the 1990's Richards was Senior Vice President at Dick Scott Entertainment and Donnie Wahlberg's Donnie D. Productions managing the careers of Platinum selling artists NKOTB, Big L, Mark Wahlberg and Cool Change, the A cappella group, that appears in Robert Deniro's directorial debut A Bronx Tale. Richards was the Associate Producer on NKOBT's Face the Music studio album released on Sony records in 1994.
Diane's first passion, dramatic writing, resurfaced and she was invited into the Harlem Writer's Guild in 2000. In 2015, she was appointed Director of the Harlem Writers Guild and is committed to carrying on the legacy of the Guild.
Being both creative and business oriented, co-producing Amiri Baraka's Most Dangerous Man in America was a natural progression of Richards' Show Business talent after Woodie King Jr.'s directorial production of her play, Sowa' Red Gravy, starring Tony Award nominated Lonette Mckee, which earned Richards' rave reviews from the New York Times in 2012.
---
---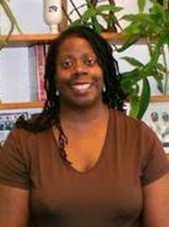 Secretary: Judy Andrews is a high school teacher in Brooklyn. She received a Master of Arts degree in English/creative writing from The City College of New York. She has worked as an editor as well as a freelance writer and a children's advocate under the leadership of former president Jimmy Carter. The novel, An Ocean of Jewels, is available on Kindle and at your favorite bookstores, including Amazon.com and Barnes and Noble.
---
---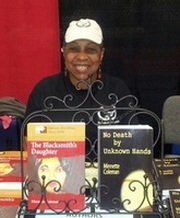 Minnette Coleman was born and raised in Atlanta, Georgia. She graduated from Guilford College in Greensboro, NC, with a degree in Drama and Speech. Minnette has performed in theatres in the south and off Broadway in New York. She authored and toured a one woman show, 'Hand-Me-Downs", about the civil rights movement, in the South. She has authored two novels The Blacksmith's Daughter and No Death by Unknown Hands while a member of the Harlem Writers Guild. She continues to write historical fiction and is currently working on a novel about one woman's journey from slavery to freedom.
---
---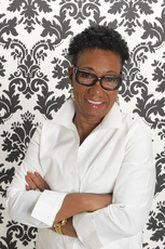 Miriam Kelly- Ferguson, a long time resident of New York, is a member of the Harlem Writers' Guild, a Hurston/ Wright Fellow, 2011 Fellow of North Country Writers of Color Institute. Her novel Weaver available now @ Amazon.com , Also @ B&N.com and B&N stores. Available on kindle. Her new novel In Search of Perfection is due out in January 2016.
---
---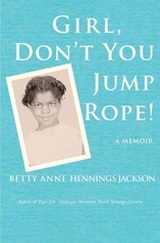 Betty Anne Jackson's newly published memoir Girl Don't you Jump Rope is a wonderful, historic accounting of Ms. Jackson's life as a young woman growing up in the midwest. A long awaited book from one of the Harlem Writers Guild's long term members.
---
---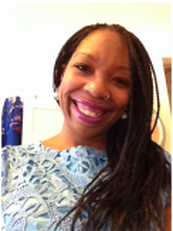 K.C. Washington
has been writing since the age of 9 when she turned her grandparents into brother and sister and featured them in her Nancy Drew inspired novel
The Mystery of the Floating Skull
. Since then she has written music, book, and film reviews, as well as the novella
Mourning Becomes Her
---a love note to Broadway. Things have come full circle as they do, and she is currently working on her first mystery series. Set during the wild and roaring twenties,
Speaking Is Easy
is the first book in the Harlow Ophelia Jackson mystery series. K.C. has been a member of the Guild since 2004.
http://speakingiseasy.wordpress.com
---
---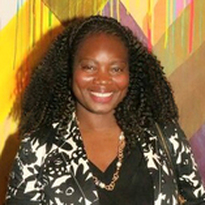 Eartha Watts Hicks
is the former director of publications for Cultivating Our Sisterhood International Association, a 501(c)(3). She is a writing fellow of the Hurston-Wright Foundation, the Center for Black Literature and the North Country Institute. In June of 2013, with the assistance of Project Enterprise, Eartha Watts Hicks launched Earthatone Books, an imprint of Earthatone Enterprises, LLC, and independently published LOVE CHANGES, a novel that received the Just R.E.A.D. Award in fiction from the NYCHA branch of the NAACP. Eartha was featured as part of the Write It Down panel discussion at the 2014 Congressional Black Caucus and has been a member of the acclaimed Harlem Writers Guild since 2010. A mother of two, she currently volunteers with FutureExecutives.org.
For more information, visit
www.earthatone.com
---