Upcoming Events
Sunday, September 18 (10am-6pm, rain or shine)
BKBF Children's Day: Literary Celebration for Families and Children
Saturday September 17th (10am-4pm, rain or shine)
Full Week of Literary "Bookend" Events
September 12th – 18th

Diane Richards, Eartha Watts Hicks, Judy Andrews, Minnette Coleman, Angela Dews, and Saundra Whitley read original works and selections from other well-known writers.

Read more about this event from our latest post by clicking here
---
Past Events
Most Dangerous Man In America
The Harlem Writers Guild Attends Amiri Baraka's Last Play

Most Dangerous Man In America

Sold out!

Amiri Baraka's last play was a New Federal Theater production directed by Woodie King Jr. Co-produced by Harlem Writers Guild Director - Diane Richards and Voza Rivers - Executive Producer of New Heritage Theater Group.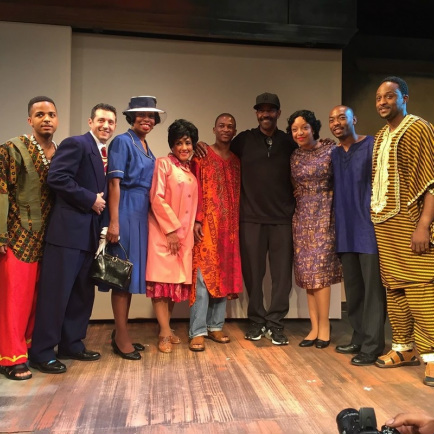 Denzel Washington with the Cast of Most Dangerous Man in America
​
---
John Oliver Killen's Event
---
Most Dangerous Man in America
---