After a busy winter and spring, Harlem Writers Guild members laid down our quills, powered off our laptops and took a much needed and earned respite. Some of us headed upstate to places like Hyde Park to explore some of New York's amazing national parks and learn more about badass women like Eleanor Roosevelt. Others took road trips to revisit their alma maters or took rejuvenating walks along the beach.

Although we were scattered on the winds, we did regroup several times over the summer to share new work and support some of our favorite Harlem institutions.


Diane Richards, Eartha Watts Hicks, Judy Andrews, Minnette Coleman, Angela Dews, and Saundra Whitley read original works and selections from other well-known writers.
The summer months were bathed in lyricism and we hope to continue our wonderful new partnership with the Harlem branch of the New York Public Library system, but now it's time to step boldly into the fall and all the awesome things it has to offer. One of those awesome, highly anticipated events is the
Brooklyn Book Festival
. The Guild didn't participate last year, but we have once again taken a table at the week-long event (September 12th -18th). We are thrilled to be included among independent and mainstream presses and will offer new and older works by Guild members. Some of us will also sneak off to see some of the fantastic authors speaking, reading, and selling their books including
Margo Jefferson
(Negroland),
Pete Hamill
(Snow In August),
Marc Lamont Hill
(Nobody: Casualties of America's War on the Vulnerable, From Ferguson to Flint and Beyond), and
Bernice L. McFadden
(The Book of Harlan), to name a few.
The Brooklyn Book Festival is the largest free literary event in NYC and one of the best. Be sure to come out and experience great literature and great people!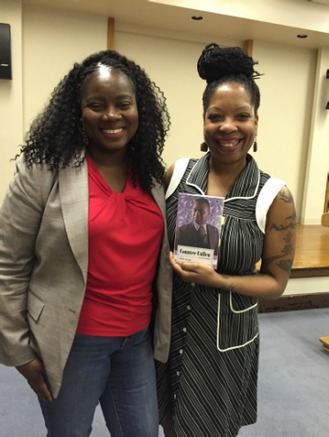 There is even more to look forward to as we head into autumn.
Be sure to stay tuned!